Our Mission is Your Success
"Coach" is defined as "a person who teaches and trains an athlete or performer".  The coaches in Valerie Larabee's coaching practice work with high performance people who have a continuous improvement mindset.  Our coaches provide the accountability to get the momentum to achieve your results – whatever those results may be!
Goal(Accountability + Momentum) = SUCCESS
We've found that the majority of pain points for our high performers fit into the following categories: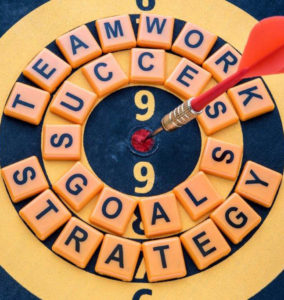 Time
Managing People
Relationships
Money
Fitness & Health
Our mission is to guide you through the strategies for managing, or better yet, eliminating these pain points, to continually move your life to greater levels of fulfillment.
And the good news is that there ARE strategies to achieve this!
Our approach is influenced by a wide variety of life strategists including such results superstars as Tony Robbins, Tim Ferris, Jim Rohn, and Landmark Education.  As any good coach, we use tried and true tools to provide the guidance and accountability that springboards our clients into the momentum necessary to break through road blocks and achieve their goals.
We speak often of fulfillment because life is more than achieving arbitrary goals.  We've found that people who master both the "science of achievement" and the "art of fulfillment" live the happiest lives and Valerie Larabee's goal is to help you master both.

It is important to note that we do NOT do therapy because you are NOT broken.  You have achieved tremendous things in your life to date and our coaches work with you to continue to grow and improve on that success.
It is also important to realize that not everyone is in a place for coaching.  Generally the people who are ready for a coach are those who are either in so much pain they are determined to make a change, or they're doing so well they want help moving things to the next level.
If you're a high performer or want to be…
If you're reading this you ARE an achiever searching for the strategies to take yourself to the next level and Valerie Larabee Coaching is here to serve!  Join us and start training for the Olympics of Life!
---